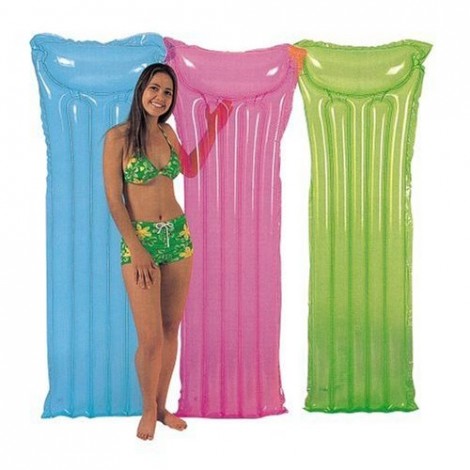 This is a pretty darn good price for a lilo/lounger that you can lounge on by the pool. Down from £4.99 to only £1.10, including that lovely thing called free delivery, this is a complete steal for those of you lucky enough to have a pool or a beach nearby.
I wouldn't hold out a great deal of hope as to the quality of these lilos by the way. If they were on sale for £4.99 I very much doubt that they were made from the best type of materials and they will probably only last one season (or one sitting down upon by an enthusiastic tot or heavy parent).
The astounding lack of reviews doesn't really bode well for these either but, hey, for £1.10 they are a total bargain and you can't go far wrong, even if they do only last you a week. You spend more on an ice cream!
Thanks to dobson64 at HUKD!