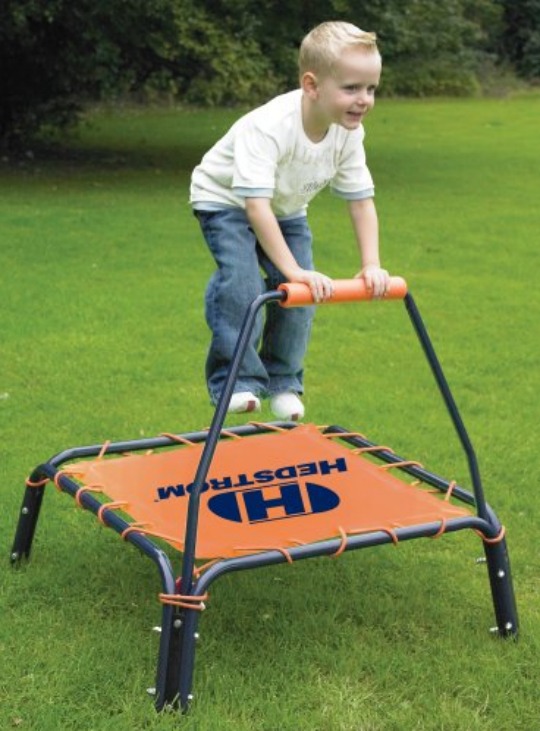 The RRP on this one is £34.99 so at today's selling price of £16.89, you're saving 52% on the RRP.
One for the younger kids this one. The guide on Amazon says from age three but my daughter had this model from a much younger age, around two I think and as long as tots are properly supervised, there's no reason they can't get bouncing earlier as far as I'm concerned.
And reviewers seems to think so too :
I don't usually write reviews but had to on this occasion. Purchased the product and was worried about the ease of assembly according to previous reviews where people had difficulty assembling the product, getting blisters etc!!! I built the trampoline one evening whilst my husband was at work, attached elastic cord and my two year old was happy bouncing away. This is a good value for money product. I am also 8 months pregnant and was able to easily assemble the trampoline. Don't understand the difficulty with assembly in previous reviews.
That seems to be the only issue here with the reviews, some found it difficult to assemble, not Louise at 8 months pregnant though! Judge for yourself if you think that would be a problem.
This one is still £32.99 at Argos online, so looks a great price from Amazon today if you're looking for some outdoor toys for tots this summer.