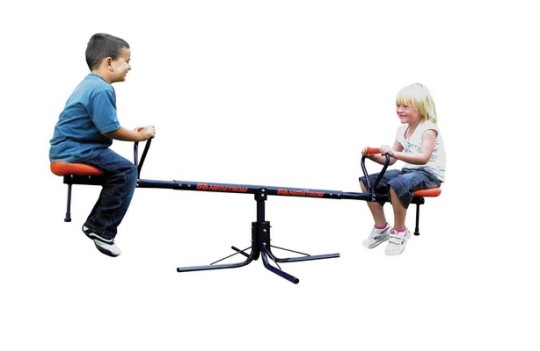 We had this Hedstrom See Saw on Amazon a few weeks ago for over £17, but right now it's £15.74 delivered.
These Hedstrom See Saws look fantastic. The reviews on them are great too, and parents and children alike seem to love them.
They are made with a robust steel powder coated frame and have chunky blow moulded seats. Assembled they come up to about 60cm and 194cm long, and since they rotate 360 degrees, you'll have to have a good almost 2m diameter clear for them.
One of the reviews mentions that the spike under the seat will tear up your garden so you may end up with a bit of a moat around your see saw, but they do seem to be totally worth it. Everyone loves them and at the price, I don't think you can go wrong!