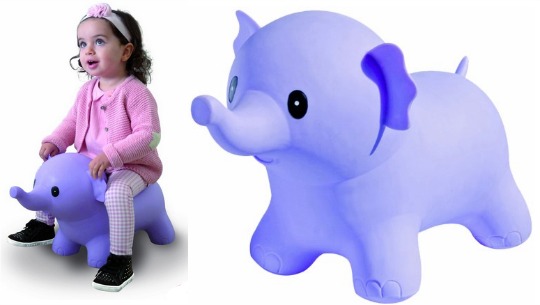 Ride ons are great fun for kids, but any toy that a little one can bounce about on is better. This Funbee Jump Elephant is not only cute but will have tots giggling. Amazon are selling it for just £14.89, but you do need to spend £20 for FREE delivery or to pay £3.30. Argos are 10p dearer but you can collect it from store for FREE.
The Funbee Jump Elephant can be used indoor or out. At this time of year you can put your little one out in the garden on it and watch them bounce around.
It comes flat in the box and will need inflated before it's used. As it's made from PVC it's be easy to clean, you'll be able to give it a good wipe down.
Suitable for children aged two years old and over. It would make a super birthday present for any little tot.
If you do want it delivered then your best getting it from Amazon as it'll cost you £18.19 delivered instead of £18.94 from Argos.