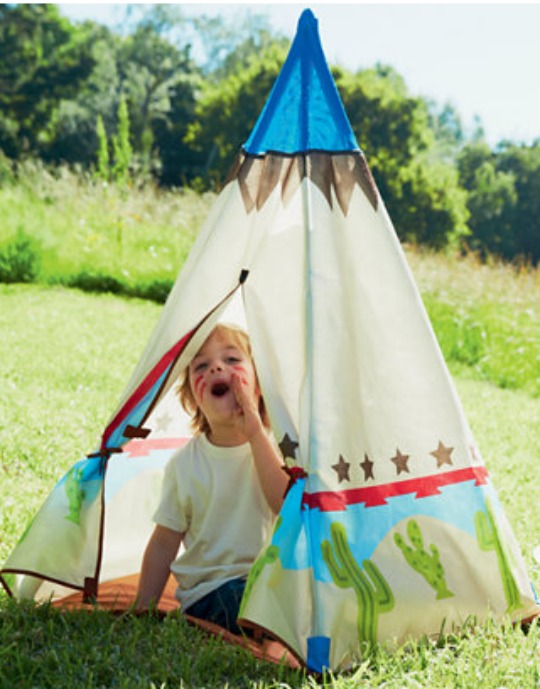 Calling all Cowboys and Indians! The Early Learning Centre and Mothercare have halved the price of this ELC Cowboy Teepee. It was £25, but not anymore, now it's only £12.50.
The ELC Cowboy Teepee is a role play toy that is suitable for indoor and outdoor play. I think you will still get a good wee while of outdoor use before the colder weather sets in. If you don't then that's okay because this little playhouse is a fine size for a child's bedroom. There's hours of Cowboys and Indians fun to be had with this imagination stimulating toy.
It has it's very own carry case for easy storage and transport, which means you can chuck it in the car boot and use it at the park. Both ELC and Mothercare claim this can be set up in seconds as it is only a matter of unfolding the base and inserting the poles. The teepee is then secured to the ground with pegs.  I am not quite sure how that would work inside but apparently it can.
You can collect the ELC Cowboy Teepee from your local Early Learning Centre store for free or have it delivered for £2.95. If you would rather purchase it from Mothercare, then it's exactly the same, you can collect it from your local store or have it delivered for the same cost at the ELC.