ELC Binoculars £4.00/£3.20 @ Mothercare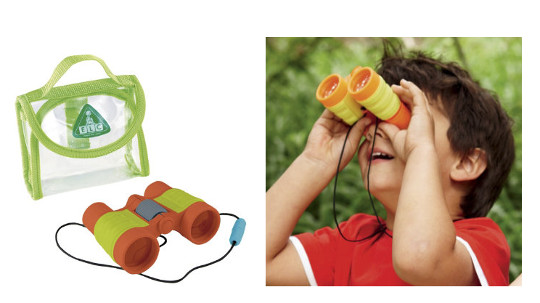 ELC Binoculars are on sale at Mothercare for £4, unless you've not used the code VXXN yet, then it's down to £3.20. (Apparently if you clear your cookies, you may be able to use the code again, but you didn't hear that here!)
My girls and I attend a 'forest school' every week, where in reality we just stroll around the woods. My oldest is only three though, and she's about the oldest in the group, so we just go with the 'learning through play' motto at the moment. It is fun though, going out and about, mixing with other mums and watching the kids jump up and down in puddles - muddy or not.
We have a few 'foresty' or 'pondy' kind of things now, and I think these binoculars will make a nice addition. Although I can't see whether they actually work or not. Does anyone know? Are they just toys or do they actually function as binoculars?
I'd be tempted to say they're just toys, but the fact that they come with a protective case makes me wonder. Either way, at the price they're not a bad purchase for an adventurous little person, even if just for role play.
Thanks to wishihadadonkey at HUKD