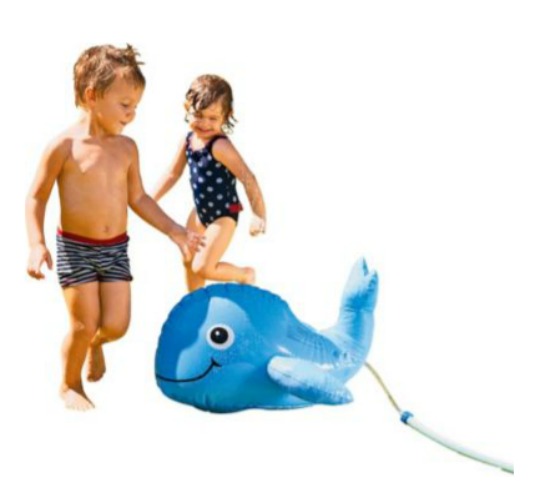 This summer has turned out to be a right scorcher. I love the summer, the kids love it but then they get bored and start fighting. Check this out to keep them smiling….
Argos are selling the Chad Valley Spray and Splash Whale for only £2.49 just now. On Thursday these were selling like hot cakes on at £3.79.  It was originally £4.99. It is also included in the Argos deal of three toys for £10. Perfect for those of us parents on a budget.
I don't care what anyone says but nothing beats getting messy or soaked when you are a child. This spray and splash whale looks like so much fun. I know it's fun because my neighbour has one and my children had the time of their lives playing with it.
It's a very simple idea, you attach it's hose to an outside tap and that's it. It is an inflatable whale that squirts water all over the kids, the garden and beyond. Taking only two minutes to inflate, you're good to go in no time.
Reserve and collect from your local Argos or pay £3.95 to have it delivered.