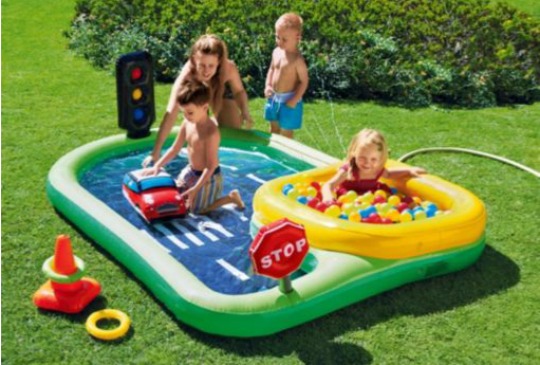 The play pools we have been featuring seem to be very popular with you all, and I think this one is another fab little bargain. The Chad Valley Road Paddling Pool has been reduced again at Argos, bringing the price down from £29.99 to £16.99.
It's a paddling pool with a road layout printed on the bottom, with a separate ball pit area. It's also got loads of inflatable accessories like a car, traffic cone, rings to try to throw over the cone, and a blow up traffic light complete with coloured balls to change the 'lights'. There's also a water sprayer included to make it even more fun.
The reviews are really great, and it looks to have good stock levels too. You can reserve and collect for free, or home delivery is from £3.95.
Now all we need is for the sun to return...