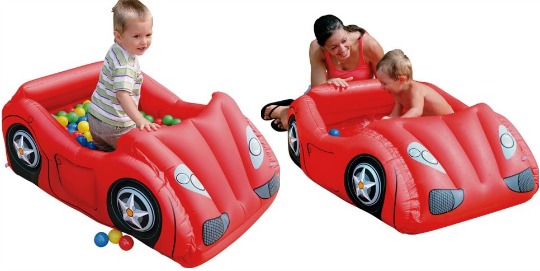 This is new to the Argos ebay outlet, and it's a bit of a bargain I think. The Chad Valley Inflatable Car is a ball pit and paddling pool, and it's for sale at £9.99 with free delivery included.
The weather here has turned cold and wet so I'm thinking ball pit might be the first use this one will get, and use it as a pool when we get some sunshine and warmth, not the snow we got this morning. :(
I know for sure that my toddler would love playing in this, whether there were balls in it, water in it, or just himself sat there making beep beep noises and pretending to drive. You can't really go wrong for less than a tenner delivered can you?