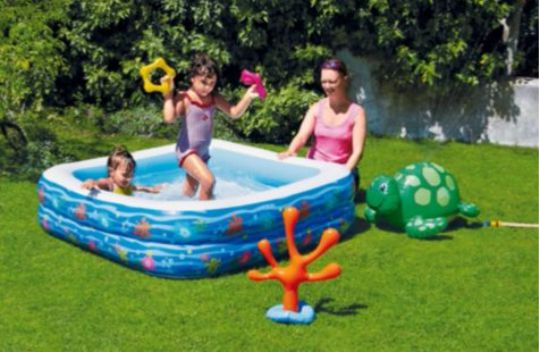 We are assured by those in the know that there is more hot and sunny weather on the way, so a cheap and fun paddling pool like this one might be just the thing. The Chad Valley Children's Pool Set With Spray Turtle has a third off at Argos, taking the price down from just under £25 to £16.49.
It's a big pool, just under 5 foot by 5 foot, a turtle that sprays water when it is attached to a hose, and an inflatable coral and rings game. The reviews are great, and at this price I think it's good value for what you are getting and for the size of pool.
Stocks seems very widely available for the free reserve and collect from store, as well as for home delivery, which will add a further £3.95 to your bill.