Buzzing Brains Junior Sport Set £3.99 @ Kiddicare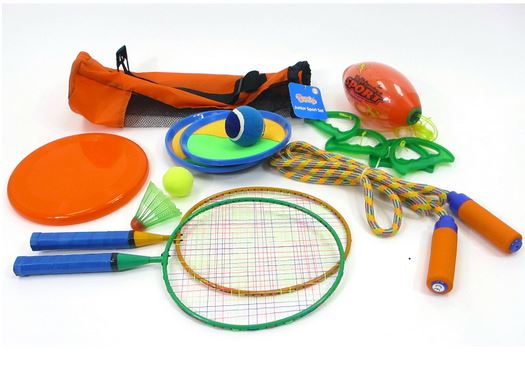 There's a really hot deal on kids sporting equipment at Kiddicare the moment, with 60% off their Buzzing Brains Junior Sport Set, reducing it to £3.99 down from £9.99. Shipping from Kiddicare is an additional £4.95 with less than £30 spend, or free with more. It's still a pretty great deal though, even with postage.

Buzz over to Kiddicare for this Junior Sport Set*
We definitely have the perfect days right now for outdoor sports and entertainment for the kids - remember the sun cream though - and this set from Kiddicare is great value.
The Buzzing Brains Junior Sport Set is full of activities for kids, with badminton, catch ball, frisbee, hand ball and a skipping rope, there's something for everyone!
It all comes in a mesh bag for safe keeping, and the set encourages social play and physical activity.
And because it's so cheap, the fact that it will spend the majority of it's life in the shed or other outdoor toy storage container, isn't too upsetting.
Thanks to makaemda at HUKD