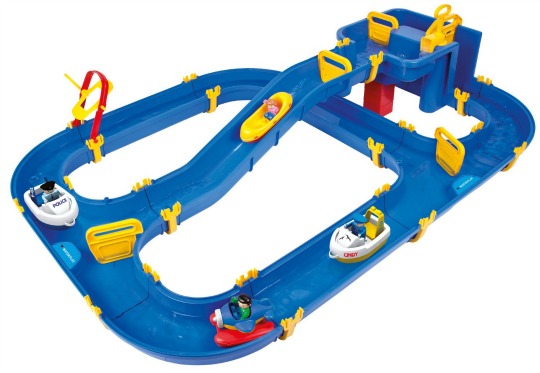 I've never seen a waterplay set like this before, but it looks like the sort of thing that little ones will love, especially if this hot spell continues! This one is reduced from £62.99 to £39.99 at Amazon right now.
There are only five customer reviews on the Amazon site and they're a bit mixed, with one customer pointing out that you need one person to pump the water and another to turn the paddles to create a flow of water which might frustrate younger kids or those playing alone. But if you've got company or don't mind joining in with the waterplay then this looks like a fun garden investment.
Here is a fairly typical customer review:
"15 minutes to clip together, kids love it (they will get wet!). Seems well made and my two boys (5 & 2) spend hours playing with it. Only niggle is the pump, there is no doubt in my mind this will break. It seems to be made of a cheaper plastic then the rest of the unit. It keeps coming out of its housing so one star off for this. Anyway dont be put off by this as it's a lovely toy for the kids."
Splashtastic!