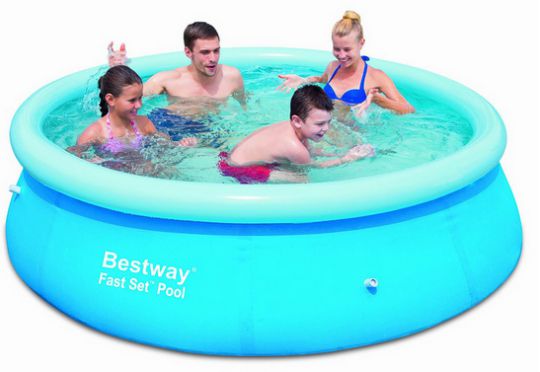 There's still a bit of the summer left, or at least I hope so, and if you want to grab a bargain pool either to use now or to put away for next year then this is the best deal I have seen so far.
B&M stores are selling the Bestway Fast Set 8 x 26" pool for only £4.99! That's £10 off the already low £14.99 price it was before.
It's apparently easy to set up, with no tools required, and the inflatable top ring keeps the liner in place. I have read that this type of pool is tricky to keep up on a sloping garden and that it needs to be on a flat surface to keep it's structure, but I haven't got one myself so can't say whether that is true - we have a very sloping garden!
B&M do not offer online shopping, so all their stock in is stores only, and is subject to availability. The link above contains information about this Bestway Fast Set Pool, and B&M advise that you contact your local store direct to see if they have any in. You can get the contact details for your local branch on the Store Finder here.
Thanks to rickstita @ HUKD