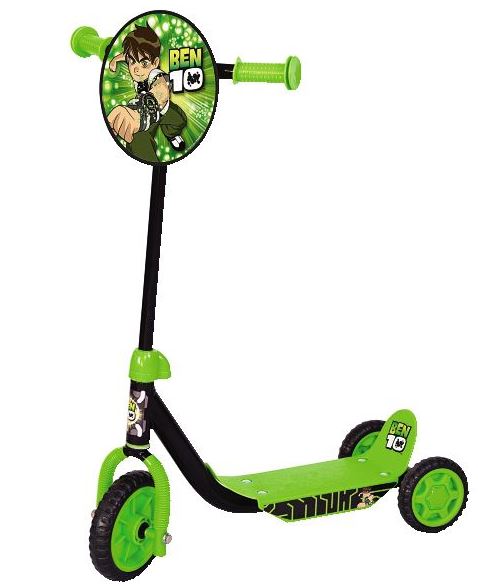 Tesco's eBay outlet has a Ben 10 three-wheeled scooter on sale for £8. There's only one other shop I can see it at, and they're currently charging £21 for it, so this seems a great price, especially since it comes delivered at that price.
The legendary Ben 10 features on this fun 3-wheel scooter, in a bright green colour. Ideal for beginners, this sturdy scooter gives extra stability, and the anti-slip footplate ensures no accidental falls.
No accidental falls? Ha. They haven't met my youngest. She can fall over from a standing still position. Anyway, I guess they can only do their best!
The tyres on this scooter are puncture proof and the handlebar has an adjustable height, making it perfect for Ben 10 fans from age 3 and up. Despite coming from eBay it's a brand new product and it has a 12 month warranty.
A cheap and fun way to get your little one out and about during the summer days.
Thanks to godsakes at HUKD