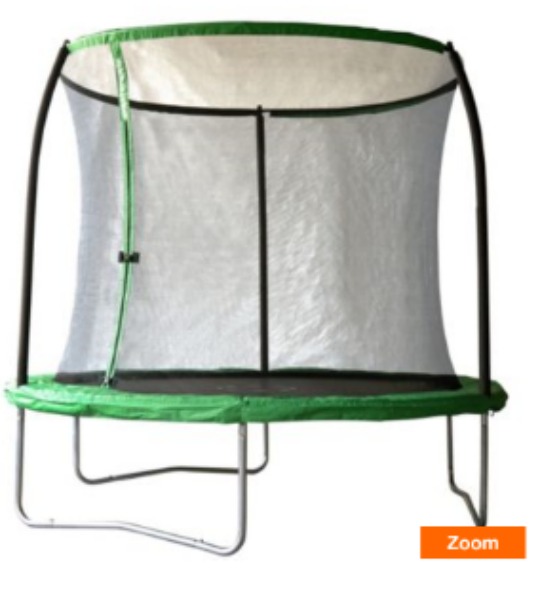 Reduced from £89, you're saving 40% on this one and it's reduced to £50 from B&Q. Delivery is free as it's over the £50 mark and although there's no option to collect in store, we've been told that they're also available in store at this price, although that will of course be dependent on your local and the stock they carry.
I've bought a lot of toys over the years. An awful lot and if I had to pick the one item that's been the best value, it would have to be our trampoline. And yeah I say our trampoline, as we've all had a go (sometimes after a glass of wine which I wouldn't recommend!) We've had ours a few years now and it's still a firm favourite and still going strong.
This one has two reviews, scoring 4.5/5 overall-pretty impressive! Trampolines have been around long enough now that we all know what to expect really I think. They can be a little tricky to assemble but kids love them and anything that gets them outside and on the move has to be a good thing surely?
Thanks to tina_ch @ HUKD!