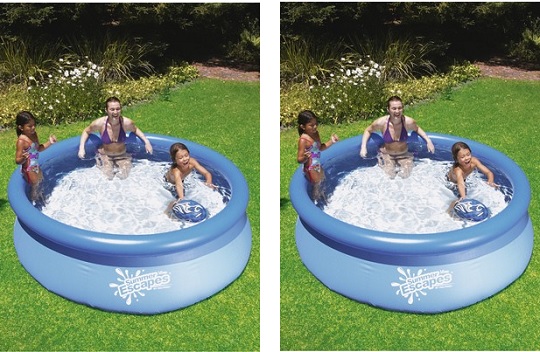 This is a startlingly good deal, and one that should make you do a little frolic of excitement if you have even a little bit of space in your garden this summer. Here Very is selling the 8ft quick set ring pool for only £20. It was on sale for £50 so you are saving £30 off the original price. Nice.
This luxury 8ft swimming pool has plenty of room inside for friends and family to splash around this summer. It is made from high-quality, durable materials with super-durable, triple-layer Polystrength PVC with polyester inner mesh sidewalls. Sound strong enough to you?
The pool can take most of the hardcore splashing about that kids (and adults!) can do and is a brilliant addition to any garden this summer. What amuses me is that they have a special offer where you can take three and save. Not sure what you would do with three of these pools, but hey, why not!
Thanks to kaned69 at HUKD!