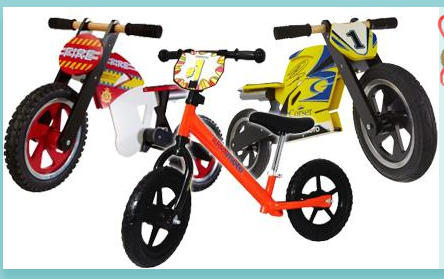 Littlebird are running a promotion with 50% off Kiddimoto bikes at the moment, with prices starting at £23 with £5.50 delivery. There are four bikes to choose from with the most expensive being  £65.
There are six bikes included in this offer. They are:
These bikes are suited to 2 - 6 year olds and will be delivered in 7 days from purchase. There's no voucher to redeem - just buy and wait for delivery.
My daughter had a spotty Kiddimoto bike and they are fun bikes, and well enjoyed and played with. Balance bikes dont have pedals or training wheels, with the idea being they help children progress directly onto 'proper' bikes as they find their balance a lot more easily.