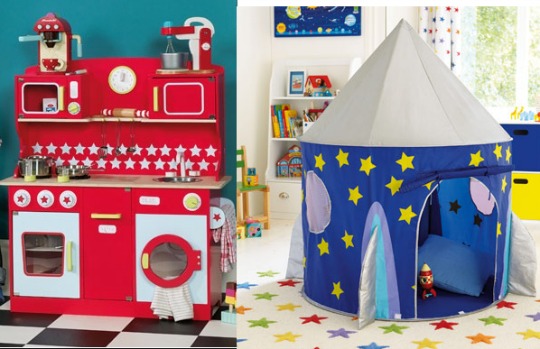 Like wooden toys? Then chances are you will have heard of the Great Little Trading Company, if not you really ought to check them out. Their toys have a very wholesome feel and really are a fusion of classic and modern. Just now, they have up to 30% off of selected toys, which really makes them a great price!
If you are after a really good quality wooden play kitchen, one good enough to pass down to siblings, then this is the place to be. You can get wooden play kitchens cheaper but I'd strongly argue that they don't compare to the quality of those at the Great Little Trading Company.
The Superstar Play Kitchen* has a big chunk off just now, and can be bought for just £118.50, instead of it's usual price of £158. This is THE wooden play kitchen to have! Even I want one and I am thirty years old. It's unisex and features a washing machine, an oven with turning dials,  a hob with clicking dials, a microwave with turning dial, a fridge, a removable sink with tap, two cupboards (that can be used), clock with turning hands (handy for learning to tell the time) and hanging hooks.
Another item that caught my eye was the Rocket Play Tent*. It sure is simple, but it's striking and kids will just LOVE it! This has a fiver off and is now just £20.
Delivery costs £3.95 per order, which is very reasonable for the big items.