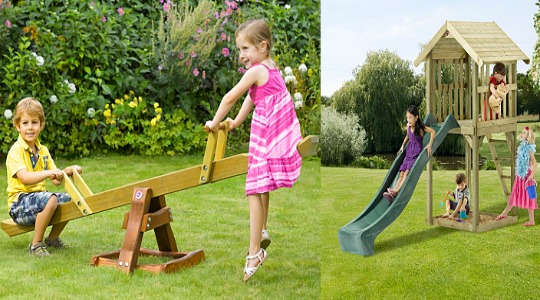 We might still be waiting for our summer to appear but it will eventually. Get prepared for the kids wanting to play out with 20% off Selected Plum Outdoor Toys at Asda George. There are see saws, slides, picnic tables and other great outdoor items. To get your 20% off just enter promo code PLUM20 at the checkout.
The Plum Wooden Picnic Table and Sand Pit* is great value for money as it's two things rolled into one. The kids can play in the sand until it's lunchtime, put the lid on and use the table to eat lunch. It's just £68 when you use the code.
Looking for something for the kids to play on? Check out these bargains: Plum Metal Swing Set with Double Swing and Glider* now £60 with code, Plum Rotating See Saw* now £31.98 with code and Plum Junior Trampoline and Enclosure*now £72.90.
There's lots more to choose from too. If you have a birthday coming up then you might as well take advantage of this significant discount.
You cannot collect these Plum Outdoor Toys from an Asda store put you can have them delivered to your home for just £8.95.