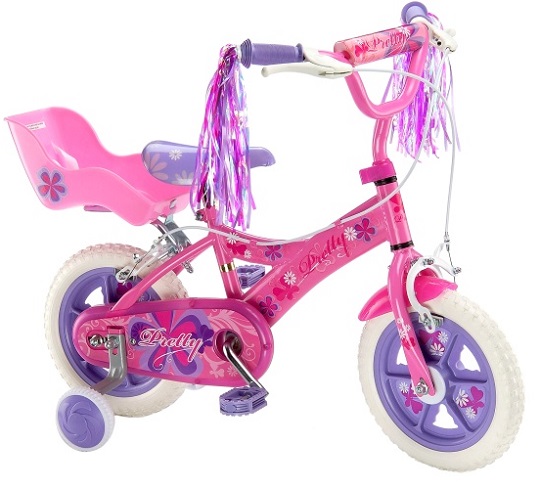 Hello serious bargain from Smyths Toys! This awesome girl's bike is the perfect bike for pink princesses and is half price. The 12" Pretty Bike was £99.99 but has been reduced to £49.99 so you'll be saving £50, wow.
This is one of those dream bikes for little girls. Not only does it come in a bright pink colour but it also has loads of features that will delight any girl that is ready for her first "big girl" bike. From a safety point of few the Pretty Bike has a steel frame, puncture proof tyres and removable stabilisers. There's a front mudguard and front and rear calliper brakes, a handlebar pad and a fully enclosed chain guard to protect little fingers.
But let's face it, that's not what your little girl cares about. The part she will love is the doll carrier at the back and the glittering handlebar tassels as well as the pretty pink printed saddle.
Don't miss this one if your little girl is in need of her first bike!