Laundry Bins from £1.99 (were £4.99) @ Argos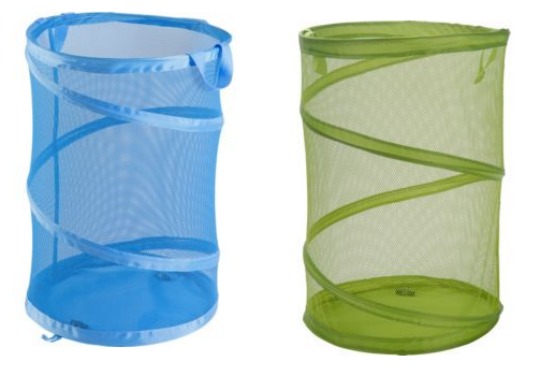 You might think I've gone mad getting excited about a laundry bin... but I bet you know what I use these for! Yep, toys! We have some almost identical ones from Ikea and they are £5 each, though they do have a lid that no one bothers with.
There are two colours reduced - the Marina Blue one is £1.99, and the Apple Green colour is £2.49. All the others are still full price at £4.99.
The great thing about these for toys is that you can fill them up with stuff, still see what's inside them, and when you don't need them they fold down flat again. So after a big clear out to the local charity shop you can flatten them down, stick them in a cupboard and wait for Birthday and Christmas presents to demand more storage again.
I really can't comment on their suitability for laundry as mine are filled with stuffed toys and blocks!
They seem to be available for both Reserve and Collect, and Home Delivery, and stock levels look very good.
Thanks to mobjw @ HUKD.