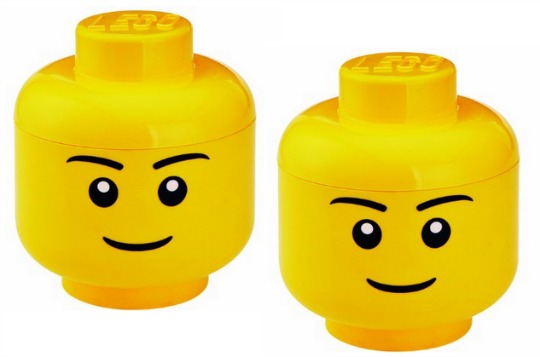 We told you about these being £12.98 at Amazon last week, here. However, these may well be 1p dearer at Tesco Direct but they are on Clubcard Boost which means you would only need half the amount in points to convert into Boost Vouchers. This means you could pick one or two of these up for much less than we have ever seen them sold for.
The other good thing about buying it from Tesco Direct is that you can collect it for FREE at your convenience. No missing courier deliveries when you are at work. Simply pop in to your local Tesco on your way home and get it.
As I was saying the other day, we have these and my boys do put away their Lego since we got these. If you buy multiples, you can stack them on top of each other, which is pretty cool. They look great in a bedroom and are always popular.
You can also collect the different faces that are available, those tend to be dearer but always keep an eye on here as we sometimes spot them.
If you do need home delivery then it's £3.
Thanks to Joeltheroll @ HUKD