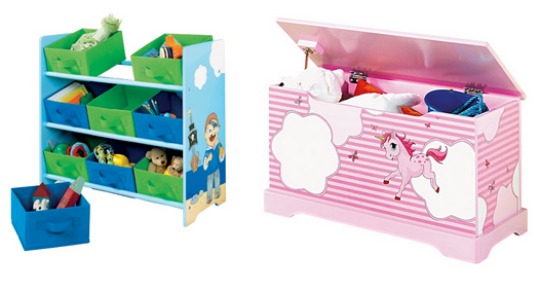 Lidl are holding another Kids Corner event from Monday 9th February, and they have some really fab buys that I will definitely be popping to store for!
The Toy Storage looks wonderful, with a Pirate or Unicorn Toy Chest* for £19.99 and Pirate or Unicorn Storage Shelves with boxes* for only £16.99. I want the Pirate ones for my toddlers room!
They have Newborn Doll Play Sets* for £2.99 each, which is a fab price with the doll and all the accessories. Play-Doh is rarely as cheap as Lidl are going to be selling it - they have Sweet Shoppe sets* for £7.99 each!
There are also two different Ecoiffier Car and Building Block sets*, along with an assortment of activity books for £1.69.
And all of this just in time for Half Term! Is it any wonder that Lidl is catching up to the major supermarkets when they have prices like these? These items will be subject to availability, in stores only from Monday 9th February, and they are likely to go fast.If you are wanting those Pirate pieces of furniture then you better get there early, as I think they are going to be flying out!