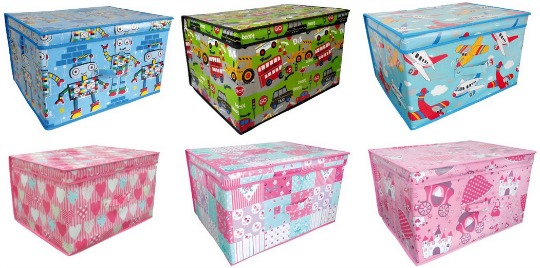 Everyone always need more storage for the children's things, so when we see a good deal we make sure you know about it first! These Folding Storage Boxes are a nice generous size, and are also a great price. And what makes it even better is that they also come with free UK delivery.
There are several designs to choose from, all lovely bright colours, and they measure 50cm wide, by 40cm long, and are 30cm high. They are from Amazon Seller PremierDropShop, and prices are from £6. Here are some of the ones we have seen:
There are a few more designs available from the same seller at similar prices and you can click here to see them all*. The feedback is great so fingers crossed they can cope with a lot of extra orders!