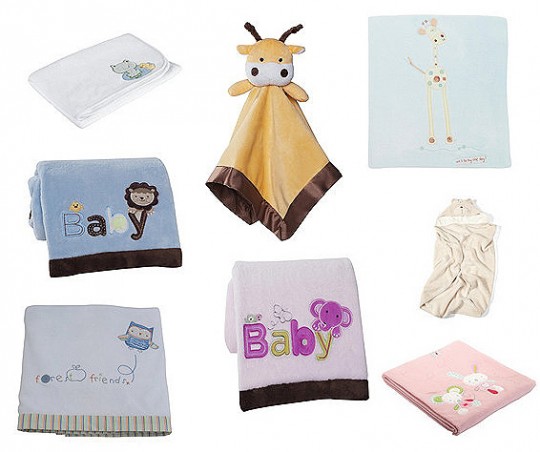 If you're in the market for nursery bedding you should consider popping over to Tesco, they've got a 3 for 2 on all nursery bedding offer running until 28 December.
I've always had a bit of a 'thing' for bedding of any sort: whether it's nursery bedding, bedding for older children, bedding for teenagers or bedding for ME - I love it ALL!
I went to Ikea with my daughter on Wednesday - we had too much fun, considering where we were - and I had to exercise some serious restraint when it came to walking through the bedding section; there were lots of bedding sets begging me to take them home.
Then yesterday we went and mooched around Dunelm Mill (we were scouting for cushion covers) and they had lots of bedding I could happily have snapped up too!  I gave Elise strict instructions, before we went in, NOT to let me buy any sort of bedding. Not even a fluffy throw, NOTHING.
There are lots of lovely baby blankets looking for new homes in the Tesco nursery bedding section - I know, I've looked, even though I have no need for nursery bedding and no one to buy any for!
Cot and pram sheets! Three for two offers are always the perfect time to buy cot and pram sheets; if you're expecting, a word to the wise - you will always need more than you think you will, and brushed cotton ones are always the nicest and most cosy.
There are a few very cute and snuggly security blankets too - this Giraffe one is absolutely my favourite!
You can order all your 3 for 2 nursery bedding into your local Tesco store, or arrange to have it delivered to your home.
Happy buying nursery bedding!