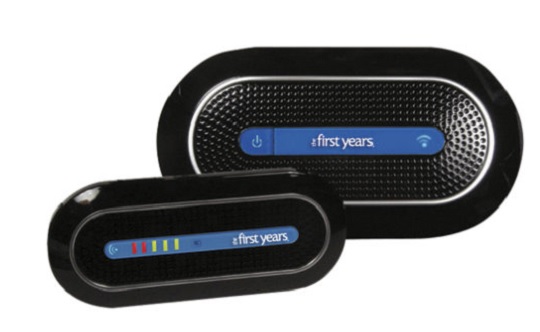 Save an awesome £50.00 on making sure you can always hear what is going on in your baby's room. The First Years Baby Monitor from Mothercare has been reduced from £69.99 to a ridiculously low £19.99, lovely.
The First Years Baby Monitor offers peace of mind and security by allowing you to hear your little one from anywhere in the house.  The digital monitor features sound-light indicators, an out of range indicator, a low-battery indicator, volume control, rechargeable batteries for ease of use and a belt clip so you can carry the parent unit around with you, hands-free in your home.
Two- way communication allows you to instantly sooth your little one with your voice as well as being able to hear your little one, and a soft glow nightlight allows you to see baby in the dark without having to switch the main light on. The units themselves are sleek and don't take up a lot of space.
The set includes one baby unit, one parent unit and the required batteries.