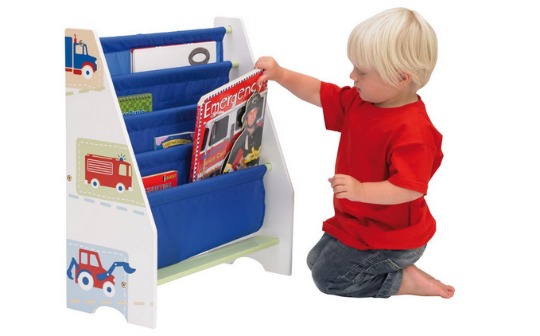 We've featured this cool kids sling bookcase before, but it's dropped in price since then and is now £25 with free delivery from Amazon. Stock levels are not high, so it might sell out quickly though!
It's an MDF bookcase decorated with brightly painted vehicles in the sides, and bright blue fabric sling styles shelves. This is designed to make it easier for small children to access and store their books rather than a storage solution for overflowing shelves, but for encouraging children to play with and use books this cute little piece of furniture is great.
If you like the design there is a whole range of matching furniture, including a toddler bed, a toy box, storage shelves, and table and chairs, and all are sold by Amazon.