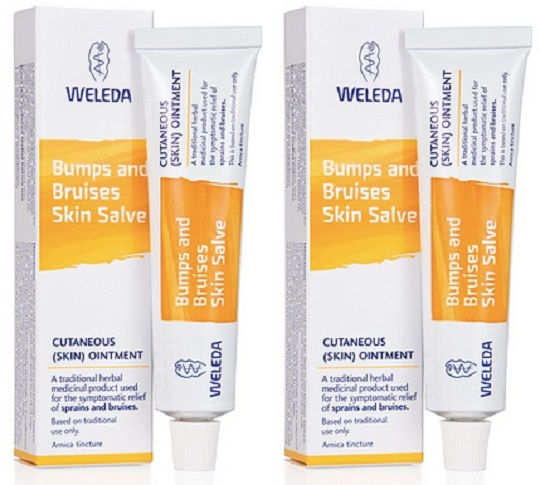 Save 20% on this Weleda Arnica Bumps and Bruises Salve from Big Green Smile. Previously £6.50, it's now priced at an affordable £5.20. Delivery to most UK mainland post codes is free on all orders although they do have a minimum order value of £5.
If you haven't discovered the fantastic healing powers of Arnica then listen up! Arnica is a wonder ointment that gives relief to muscular pain, stiffness and to helps reduce swelling after minor bumps, bruises or sprains. Bruising is often the result of sudden injury and a local application of Arnica Ointment as soon as possible after the injury, helps to reduce swelling and bruising.
This salve is made from Arnica Montana which is a small herbaceous perennial indigenous to Central Europe. In folklore shepherds reported that sheep and goats living in the mountains, when injured in falls from the mountainside, would eat Arnica. Even in cases of severe injury animals would soon be back on their feet fully recovered. The shepherds themselves also tried the plant and found that when injured in falls the plant helped a speedy recovery. Arnica salve is also suitable for vegetarians.