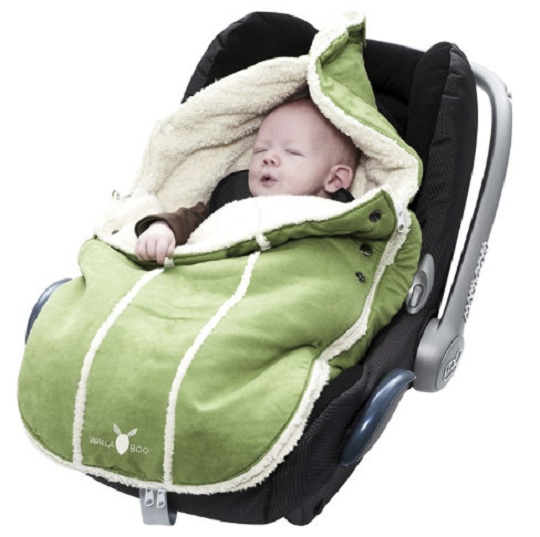 Save £9.99 on the Wallaboo Newborn Footmuff from Mothercare. The warm and cosy Footmuff comes in various colours and is on sale for £39.96 when the usual price is £49.95.
This stunning Footmuff is made from beautiful faux suede and soft fleece. Ideal for sheltering your precious baby against the ravages of cold and windy winters, or guarding against the chill of those early summer mornings and deceptively cool evenings.
It is made of soft Microfibre Suede that has wind breaking qualities yet breathes at the same time and the super soft lining of warm plush shearling gives your baby a protected feeling. The head part forms a hood to keep your baby's head warm and protected while the double zippers that run the length of each side offer easy temperature control.
Suitable for most three and five point harnesses and for use up to 12 months or 21 lbs., it is perfect in an infant car seat, pram, carrycot or a front bike seat. The anti-slip fasteners ensure that it stays safely in place. There is also an option to create a hood to keep your little one's head warm, and a pocket for all those favourite toys. The best bit of all is that they are machine washable, fabulous!