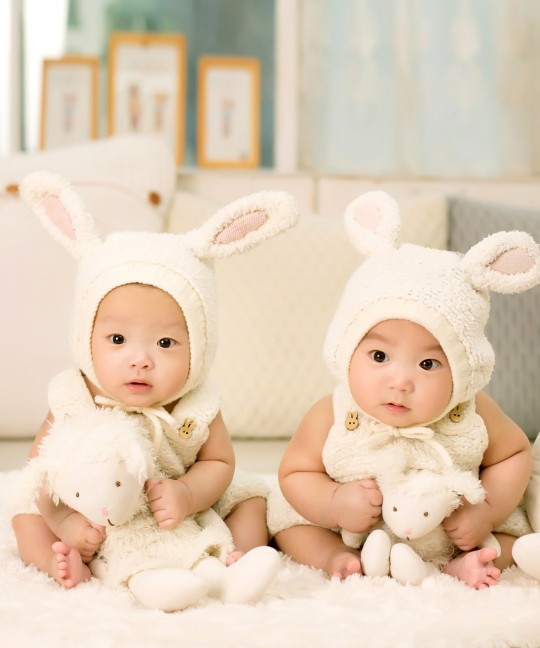 When you're expecting a baby, it's easy to get sucked into the myth that you need to spend a small fortune on baby gear. Not true. We reckon 75% of the stuff you end up buying for a new baby goes completely unused - and a story in the Mail today reveals that the consumer guide Which? has published a list of ten things worth buying before your baby is born, and ten things that you shouldn't bother splashing out on.
The bits of baby gear the Which? list suggests steering clear of include a door bouncer, a manual breast pump, a cot bumper, a cot mobile and a baby carrier.
But I beg to differ. There's no way I could have got through life with a newborn without my cot mobile or my baby carrier. I absolutely love the Tiny Love Classic Mobile (£42.85 at Amazon right now) and I completely credit it with the fact that all three of my babies were brilliant sleepers who always loved nap time.
And my Baba Sling baby carrier (£24.99 at Amazon right now) was just about the best thing ever invented. My youngest used to snooze away in hers for ages when she was tiny, leaving my hands free to catch up on emails or make a cup of tea and drink it while it was actually still hot. In fact I still use it with my daughter now, and she's almost two!
On the other hand, the items recommended as worthwhile purchases before the birth of your baby include a stairgate, a baby change bag, a video baby monitor, and a changing unit. I agree with the baby change bag - we love these Cath Kidston change bags and they're crazy-good prices right now.
But I can definitely live without a video baby monitor. I've got the Tomy TF525 Digital Baby Monitor (which is a bargaintastic £33.59 at Amazon right now, down from £54.99) and it does everything I need and more. I particularly like the two-way talk-back and lullaby functions, whereas I'm convinced the video element of a baby monitor would just send me a bit obsessive about watching my baby while she sleeps, which is surely counter-productive at nap time.
Unsurprisingly, a baby bouncer or rocker chair DID make the list of things worth buying - and you all certainly seem to swear by the Fisher Price Jumperoo (£67.99 at Boots right now). No arguments here.
But I'm surprised a bottle warmer didn't make the must-have list though - I'd definitely include the Tommee Tippee Perfect Prep machine (£74.99 at John Lewis right now) if I was compiling a list of items worth buying before you have a baby.
As for the stuff you won't need, here's our list of five bits of baby gear you will never need - and it certainly clashes with the Which? list. They reckon you must have a changing table, whereas I did away with mine the first time my baby nearly rolled off it while I was distracted and bleary-eyed during a night-time nappy change.
But what's your view? What would your recommendations be when it comes to what to buy for your baby? What are the must-have items of baby gear, and what are the bits of baby equipment that you just don't think are worth wasting money on?
We'd love to hear your thoughts over on our Facebook page.