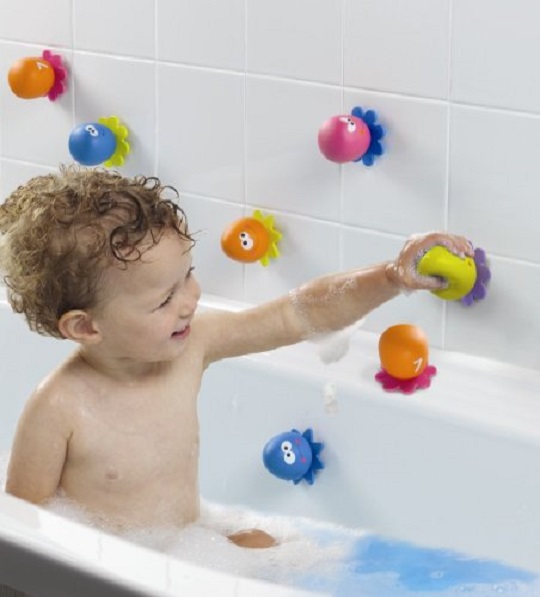 Here is another tasty deal from Amazon today and one that I could not ignore. How CUTE are these dudes? Down from £12.99 to £9.94, these Tomy Octopals are reduced by 23% and a total of £3.05. Oh yes, and you get the lovely free delivery via Super Saver Delivery too. Bargain.
The Tomy Octopals bath toy floats on the water and includes eight baby octopuses to stick onto the side of the bath. Mommy octopus is a water pouring toy and each baby octopus is a water squirter. Brilliant when mum really doesn't want to get wet…
The head of the mother octopus separates and becomes a fun pouring cup which can also be used as a showerhead for bath time fun. That's pretty cool. The babies come away from the mother and can be beetled about as squirters and toys. They also stick to bath tiles and bath sides too. They ALSO have numbers on them to help with number recognition and counting.