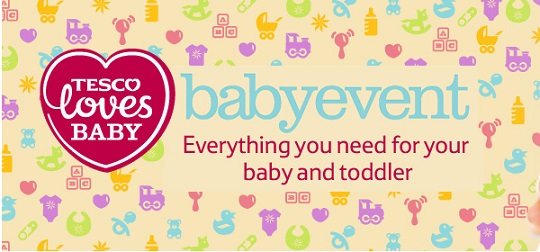 Yeah so, welcome to the second Tesco Baby & Toddler event of 2014 where you can find some rather tasty deals at excellent prices for lovely babies. These are pretty good usually with lots on offer – when my daughter was a baby I totally gathered up two month's supply of nappies for almost 1/3 the price. So, get your baby deal hunting heads on because here it comes…
So, I have sent you on over to the Tesco Loves Baby website which is likely where the sale will begin. If that fails try Tesco main site as it is very likely to be there or at this site which is still (as of writing this update) set for the last event. In any event (sorry) you should find something in there for you to enjoy!
I plan to get some awesome kit for my bestie who has just announced her third.