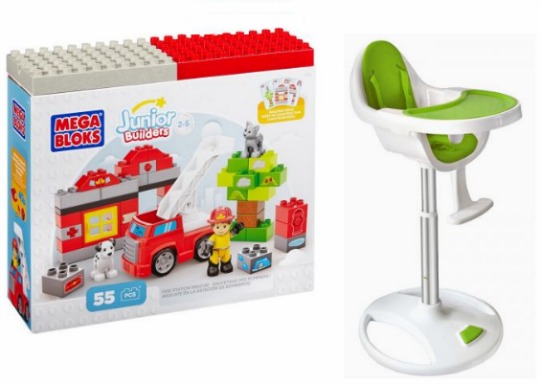 Can you believe how quick the start of the school year has gone? That's us nearly at Half Term already. Scary stuff! Kiddicare have launched a Half Term, Half Price Sale on selected lines, including Baby Equipment and Toys. Items start from just £1.49 and there are a lot of items reduced to choose from.
Toys! We are all on the look out for those Christmas bargains and they are selling fast. Check out these reductions: Hape Chef's Apron Set* now only £2.99, Hape Shopping Cart* now £17.99, Lego Duplo Superheroes: Superman Rescue* just £9.99, Sofia the First Recording Microphone* only £9.99 and Hape Gingerbread Baking Set*now £7.99.
There are other baby bargains to be had too: Munchkin Inflatable Bath Tub* just £10, Bebe Style Swivel Highchair* now £49 and LittleLife Lunch Packs Bee*only £3.99.
Delivery is £2.99 no matter how much you order from Kiddicare. Any time I have ordered from them my order has come the promptly the next day.