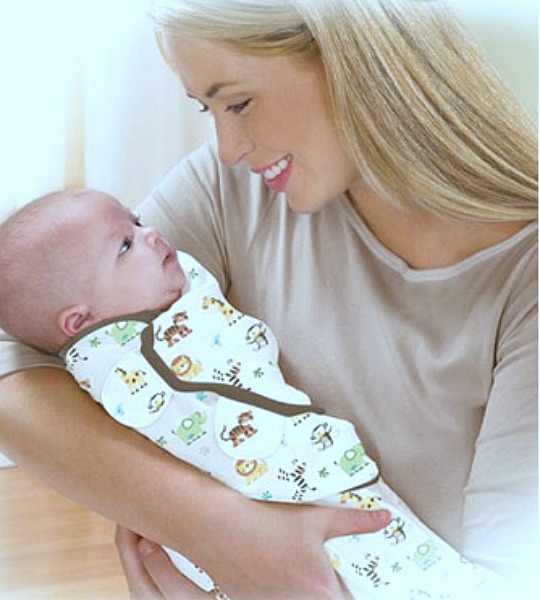 When Prince George stepped out (ok, was carried out) to meet the world for the first time, he was wrapped in a muslin swaddle which retails for just £12 from Aden + Anais. (Even less if you snap one up from TK Maxx, where I happen to have spotted them long before the most famous baby in the land made them popular.)
The family-run firm promptly sold out of the bird print muslin swaddle that is fit for a (future) King so, keen to buy something a bit different for my own impending arrival, I decided to try the Swaddle Me blankets, available from Kiddicare*. As I write this they're on offer for £8.95 instead of the usual price of £12.00.
Suitable for babies weighing from 7lbs - 14lbs, the Swaddle Me is made from 100% cotton and it is designed to soothe infants and reduce symptoms of colic by 'recreating the soothing snugness of the womb'. It's also supposed to help babies sleep for longer by reducing the startle reflex that can cause babies to throw their arms out wide involuntarily, startling them awake. It's also machine washable.
It's also possible to insert car seat straps through the back access slit of the Swaddle Me, which means you don't need to worry about doing a Prince William and inadvertently strapping your swaddled baby into its car seat all wrong!
I think these little blankets represent great value for money, especially at the current price from Kiddicare. The baby we tried this on slept soundly (and looked pretty funky too) and I will definitely be stocking up on a few more before my own little swaddle tester arrives.