New Super Fit Nappies Two For £10 @ Tesco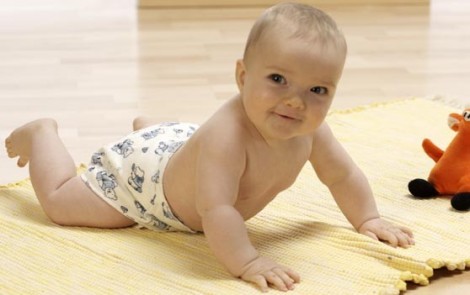 Tesco are about to launch their new and improved range of Tesco Super Fit Nappies that are slimmer, lighter and less bulkier than ever before. They are offering the Super Fit Economy Packs at two for  £10 so if you're looking to bulk up on nappies then now is your chance.
These nappies have had the bulk between the legs reduced, making it easier for baby to putter along and climb. They use ultra-absorbent Maxi Dry technology which offers protection against leaks. It's really cute, actually, because Tesco chose two babies from their parent panel to model the nappies for the new packaging.
It must be quite awesome to have your tot be the "face" of a nappy brand. Well, I think so, anyway. Certainly since this didn't mean putting your child onto the books of an agency (which is something I really don't like, but that's just me).
Tesco Super Fit nappies are available in: Midi (4-9kgs/9-20lbs), Maxi (7-18kgs/15-40lbs), Maxi Plus (9-20kgs/20-44lbs), Junior (11-25kgs/24-55lbs) and Junior Plus (13-27kgs/29-60lbs), a new size added to the range, perfect for toddlers.
They will be available in all Tesco stores and prices range from £3.99 for the 32 pack to £6.49 for the Super Fit Economy Packs (so you get a great bargain on their launch offer). Oh, and to find the nappies you'll need to log in and then search for them as they locate supplies based on your area. Sigh.