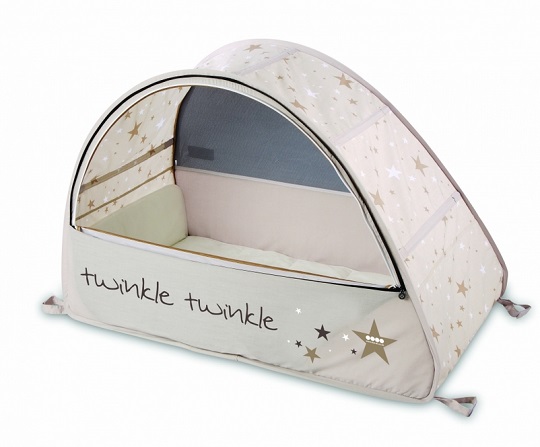 The RRP on the Sun & Sleep Pop-Up Bubble Travel Cot is £74.99 but Daisy Baby is selling this adorable gem for only £55.95. Well, I say "only", it is still expensive, but you are saving nearly £20 off the usual price for a pretty cool baby gizmo and 25% off.
This robust, yet lightweight pop-up bubble travel cot from Koo-Di can be set up in 10 seconds - and folds away just as easily into its own carry bag. It has added longevity due to its build quality so it will last in storage for any future additions to the family or alternatively your little ones will love to use it as a fort or play house. Durable, convenient and so easy to use, you'll never know how you did without it!
The cot's soft padded mattress and integrated mosquito net allows your child to sleep comfortably, keeping the bugs out whilst allowing you to look in. An absolute must–have for parents travelling out and about with a baby; it's perfect for days out, holidays or staying away overnight.