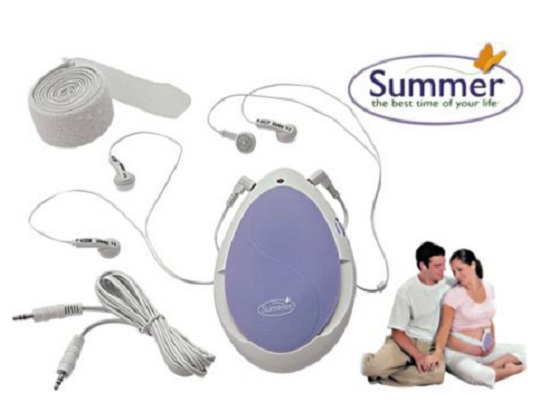 Listen to your unborn baby's heartbeat for just £14.99. The Summer Infant Digital Prenatal Listening System was £24.99 so you'll be saving £10.00 at Argos.
With the Summer Infant Digital Prenatal Listening System you can re-create the excitement of hearing your baby's heartbeat on the ultrasound in your doctor's rooms in the comfort of your own home. All you do is strap the system to mum's tummy and you can listen to the baby's heartbeat, kicks and hiccoughs. It's a wonderful way to share precious moments with your partner and family.
You can hear your baby's heart beat from around 28 weeks and it's totally safe and non-invasive. The sound is crystal clear with digital clarity and fast heart beat location and the listening system has volume control and MP3 style headphones. The tummy strap is included too.
It will be really cool to let the whole family hear what your unborn baby's heart and movements sound like at home. They'll be thrilled to share in the experience.