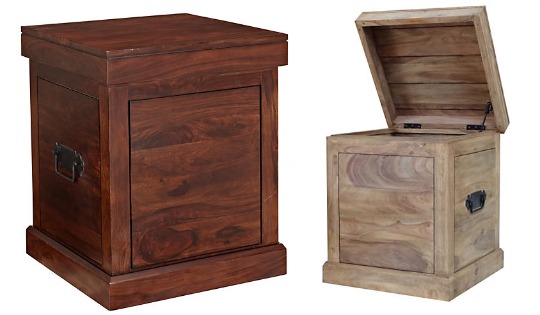 These Stowaway Trunks from John Lewis are hugely discounted, having originally been £299 they are now down to £49! I make that more than 80% off!
These are available in two different 'colours', finished or unfinished wood, and both are the same price. They are a decent size at 50cm x 50cm x 60cm high, so they should fit in a fair amount.
Although the suggestion is for them to be used for blankets, cushions and linens they could be a good way of hiding away the kids toys when they are tucked up in bed or at school. I'm happy for my kids to play as they like, but I don't need to be tripping over cars and blocks when they aren't around!
Delivery will only add £3 to your order, and these Stowaway Storage Trunks are not available for click and collect, as is the case with most furniture items.