Stacking Stool £1.99 @ Homebase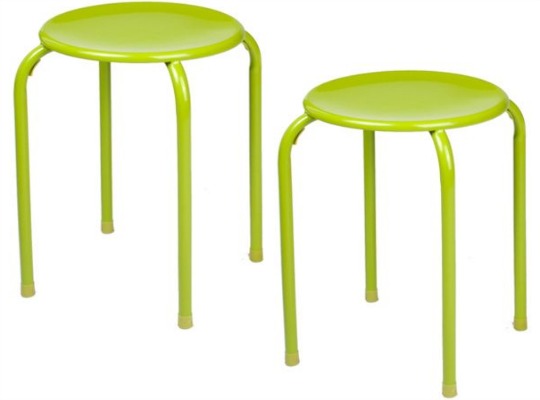 Needing something for the kids to sit on at their play table? Head over to Homebase and you will find Stacking Stools half price at just £1.99 each. These are available in three different colours:
Made with a metal frame you will struggle to find a sturdier stool for the kids to sit on. You know what kids can be like, they are so rough with things that you need some durable to prevent having to buy time and time again.
If you are needing more than one of these stools then they stack very neatly, which is ideal if you are short on space. My two eldest sons had little stacking stools in their first bedroom together and they used to sit in the corner on them reading books. What an adorable sight that was.
These stools only stand 45 centimetres tall, so they are okay for little people to sit on. The stools are self-assembly but I wouldn't imagine they would be too hard to build.
You can get the green one only delivered to your home for £3.95, or all three colours can be collected for FREE