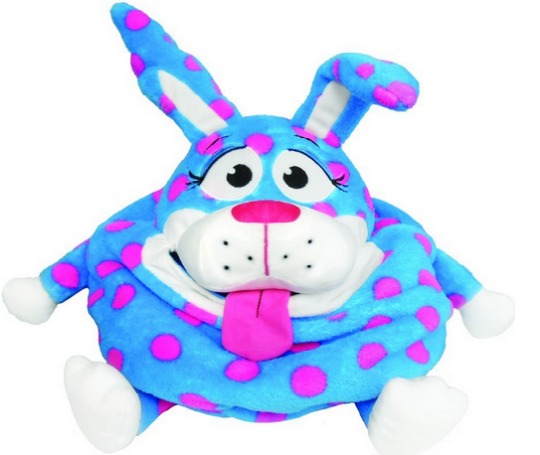 This is another one of these toys that is NEVER off of the adverts, because of this kids are screaming out for them. If I am entirely honest, they look like a pyjama case, apparently they are not a pyjama case. If you click the pic above or link below you can hot foot it over to Amazon and get this Snuggle Pets Tummy Stuffers Wild Ones Bunny for just £14.99. I am expecting these to sell out as this particular one did at a dearer price at Argos.
This Snuggle Pets Tummy Stuffers Wild Ones Bunny is VERY bright, as it is turquoise and neon pink in colour. It's essentially a plush toy with storage in it's gut.
The description says you can fit bedding in this so they must be a decent size. They are suitable for children from the age of eighteen months, and you will be pleased to hear that they are completely machine washable, which I reckon is advisable, as you can imagine the gross things kids will stick int his Tummy Stuffer Bunny's mouth!