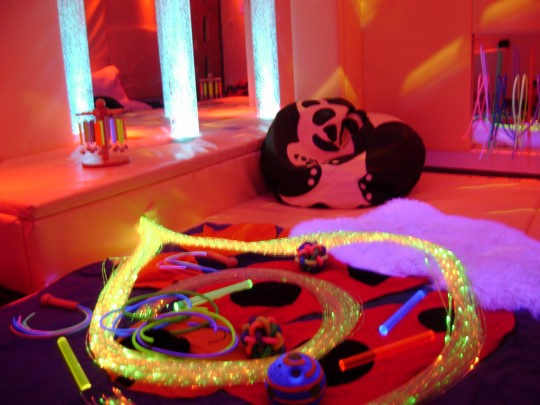 About three years ago I wrote a feature called A Sensory Room on a Budget and it had such a powerful response I thought it was worth revisiting this topic and taking a look at what special offers and ideas are available today to help parents in this situation.
A sensory room is brilliant for adults who need to relax, for children with sensory processing disorders such as autism, ADHD and Global Development Disorder, and for teens and kids who are overwhelmed and overstimulated. It provides a safe and calm place to relax and find equilibrium, to tame tantrums and control meltdowns. Here children are kept reassured and loved and soothed. So let's set out to find a way of making one on a budget.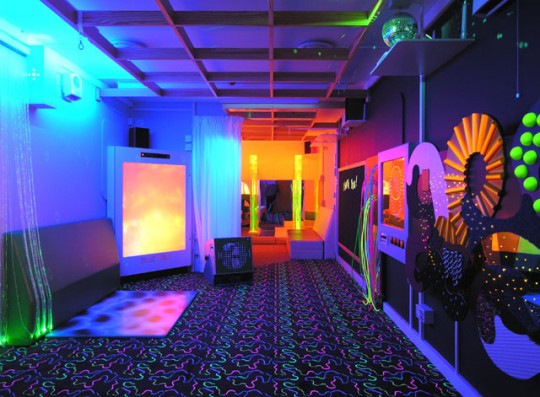 A sensory room done by a professional is expensive. Really expensive. Sometimes the cost of the things you need to keep your child happy is directly opposite to the amount of time you have to make the money in the first place. It's a frustrating imbalance and you can ignore it completely by creating a sensory room with plenty of tools for under £200.
Let's start with the colour of the room. Colour plays a vital role in human moods and so you need to choose one that's soothing and easy on the eye, and that has been proven to have positive effects on the psyche. I recommend using high quality paints from stores like B&Q or Wickes that have regular special offers and sales so you can save money for long term gain. Good quality paint costs more, but it is far longer lasting and resistant to mould.
Colours you can look at include soft blues, greens and some pastels. A darker colour here and there can provide a nice contrast, and coloured lights are absolutely brilliant. At the moment you can get some great deals on paint from B&Q and Wickes is selling a range of paints at their Red Pencil Prices that are really rather good.
If you are looking for coloured lights to create a visual show that helps calm and entertain children, then look no further than Amazon. You can get a colour changing LED cube mood lamp for £4.99, multi-coloured fairy lights for £15.95 and ambient PK LED candles that change colour for £12.99. They all also come with free super saver delivery, cutting costs even further.
A visit to Homebase will reveal a ton of awesome Lava Lamps on sale for under £15 at the moment and these are perfect for your sensory den. The shifting colours will soothe and entertain and distract wonderfully. I also rather like the LavaAquarium fish lamp from Argos* teamed up with a mirror for extra visual oomph.
Next up you're going to need areas that are padded and soft and very safe.  Why not attach some baby mattresses – on sale for £24.00 at Boots– to the corner of the room and put cushions and soft carpets down near them for extra comfort. You can get the cushions really cheaply from B&M* with children's Hello Kitty and Moshi Monster themed cushions going for £1 at the moment.
A blacklight or ultraviolet light produces intense colours that can help those who struggle to see, and will create a visually stimulating environment. Don't by the expensive kit when you can bung a blacklight bulb into a funky bedside lamp and it will only cost you £4.99. Brilliant.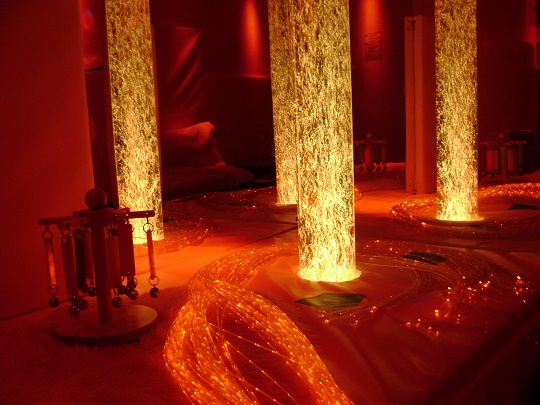 Next up it's all about texture so use cool and weird fabric offcuts from the myriad of shops that lie about Britain. You only need stick your hand in the offcuts bin to find bright pink fluffy fabric, silky sheer fabric and chunky cushion fabric. You can whip these up into mini pillows with some stuffing and the little ones can stroke them and cuddle them to their heart's content.
Space blankets that crackle and sparkle are easily replaced with Foil Survival blankets at £2.99 on Amazon, the fibre optic lovelies that usually cost a lot of money, can be bought for your sensory room at only £5.99 at Find Me A Gift*.
There you have it, lots of lovely ideas for a stunning sensory room on a budget. Good luck!