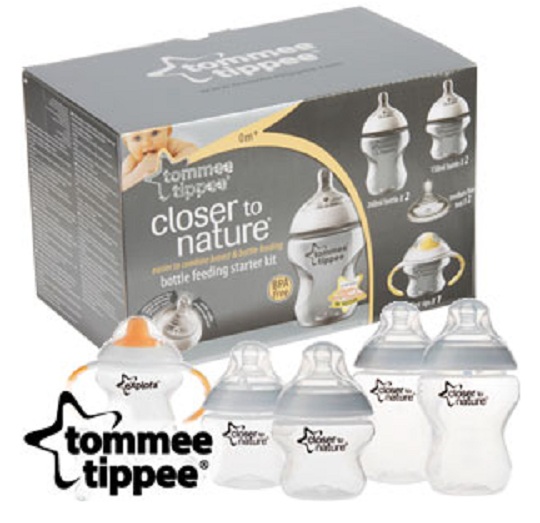 Home Bargains have slashed £7 off their Tommee Tippee bottle feeding starter kit. Normally this set would set you back £19.99 but now you pay just £12.99. Delivery is charged for so why don't you order online and pop into one of the 290 stores in the UK and collect for free.
Weaning my daughter was one of the most stressful experiences of my life. I was going back to work in a week so I expressed some milk into a Nuk bottle and instructed my husband how to feed her. I watched from the doorway while she absolutely refused point blank to take the bottle no matter what my husband did. So I thought that maybe she didn't like the shape of the Nuk teat. Off I go and get an Avent bottle. Same result. Then my mum (who has been swotting up like mad since I produced her a grand daughter) tells me about 'nipple confusion' so I tried to exclusively feed my baby with a bottle – if she's starving she'll take it right? Wrong! In desperation I leave my screaming starving baby with my mum and fly into a baby retailer where an assistant recommends the Tommee Tippee bottle. Apparently the design of the bottle and teat mimics the natural flex and movement of breast which
encourages baby to take her feed as she would at the breast, AND it has a BPA-free anti-colic valve. I'm happy to say that my little princess took the bottle straight away (I think I broke a Guinness World record for sterilising a bottle) and we've never looked back!