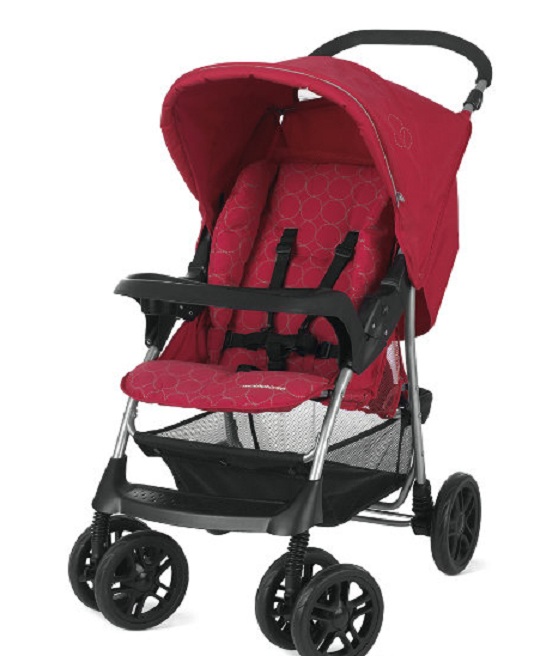 Mothercare have dropped the price of their Mothercare U Move pushchair travel system from £130 to just £99. That's a brilliant saving of £31!
Since I haven't won the Lotto yet and cant spend £200 on a pushchair, I'm LOVING the Mothercare U Move as a fantastic value option, offering everything you need for a new baby all in one smart package. Its got 4 adjustable seats, a play tray with a cup holder, lockable front swivel wheels and a large hood with viewing window. Plus it's got a spacious shopping basket so your pushchair can double up as a grocery trolley (I speak from experience when I say this is VERY handy! Pushing a pushchair while dragging a trolley through Tescos is impossible… and people point and whisper.. not advisable!). But by far the best feature for me is that the car seat clips straight into the pushchair  which means that if your little cherub has fallen asleep in the car you don't have to wake her up when you transfer her to the pushchair. And we all know you should let sleeping babies lie…
This is a no-brainer. £99 for a travel system with all the features AND a free 2 year guarantee. Get it now!