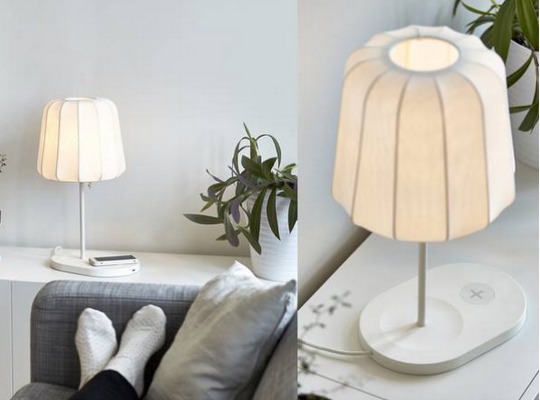 How frustratingly rubbish is the battery life on most Smartphones? I know I am forever charging mine and it drive me potty. This is why I got so excited when I saw the new IKEA Wireless Charging Furniture, Lighting and Accessories. I am an IKEA fan anyway, I dig the simplicity of their designs. These though, literally blew my mind. A functional piece of furniture or lighting that also charges your phone.
I cannot vouch for how effective these Wireless Charging items are but I can tell you they look cool. Check out these really smart lamps that will keep that phone battery in the green: VARV Floor Lamp* £85, VARV Table Lamp* £50 and RIGGAD Work Lamp* £49.
As for furniture, this is what's on sale: NORDLI Bedside Table* £85 and SELJE Bedside Table*.£85.
Not all smartphones are wireless charging compatible but for those that aren't, you can still use any of the IKEA units if you buy the VITAHULT phone case*. Do check that your phone will work with that as not all smartphones will. Those will set you back between £10-£20 each.
Providing your phone is compatible or your phone is in the VITAHULT case, then it is just a case of sticking our phone on the plus sign.
I think this could quite possibly be what we can expect as standard in the future. I am pretty sure that IKEA aren't the only ones to do this but they have certainly made it accessible to the masses.