Review: Products That Hug The World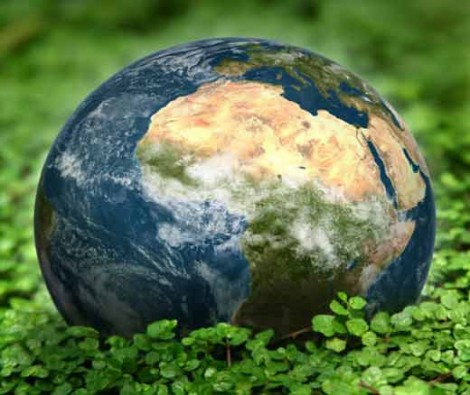 I've got a major soft spot for products that are made from ingredients, or manufactured in such a way, that they don't destroy our lovely planet. Recently I was sent some products that not only fit beautifully into the Save the World category, but also into the Save the Mum category too.
Let's face it, being a mum isn't glamorous. I know that I've had more than my fair share of contact with poo, for example. Nobody warns you that the soft and cuddly baby on your lap can literally create enough of the latter to cover themselves from head to toe. Or that potty training can often mean dodging all sorts of deadly missiles, and cleaning up all sorts of horrific messes.
Another thing that has always been on my Dread List since I had my daughter is Lice. Ick. Just the thought of these creatures is enough to get me scratching my head and needing a thousand showers. So, with these happy (haha) thoughts in mind, I received the following products with glee.

These are possibly the best thing that's happened to my loo, ever. If I were to point out any negatives it would be that they have a tendency to dry out pretty quickly, but overall these flushable wipes are a bathroom lifesaver. Perfect for the potty training parent these can be quickly whipped out and two seconds later your toilet is sparkling clean and the wipes are ready to flush away.
They are made from natural biodegradable fibres so they are non-toxic and safe for any hard surface. We have a cat that persists in climbing into the loo. It's seriously offensive to fussy me but sadly having kids means that the toilet seat keeps getting left up so there is nothing to stop that fretful feline. Now, instead of having to scuffle around for bathroom cleaner, hot water and sponges, I can just wipe the seat and it's clean.
They also clean taps, showers, sinks and are brilliant for getting at those hard to reach bits. For only £2.50 they are a cost-effective and brilliant way of keeping your bathroom shiny, not your forehead. No more sweating away for hours. Genius.

Now on to the lice. Icky, yucky, acky lice. This is a new haircare range for kids that's just been launched in the UK and is eco-friendly, organic and biologically friendly. No, it doesn't greet you in the morning, but it does have a lice preventative thing going that wins my heart.
It's difficult to review this product in terms of its anti-lice properties because, as hard as I tried, I couldn't find a lice outbreak anywhere during the testing process. However, I can tell you that the range uses natural oils and materials that deliver a smell that's yummy for humans but icky for lice.  Here's hoping that it works because I hate the idea of them and my daughter has extremely curly hair – a nightmare for removal.

As a shampoo and conditioner, the products are superb. As I mentioned earlier, my daughter has very curly hair and it has a tendency to get knotty and a bit dreadlocky if I don't use products that are designed to help with these problems. Her hair was soooo silky and soft after using the shampoo in conjunction with the spray-on-leave-in conditioner. In fact, I've stolen the leave-in conditioner spray to use myself.
The key ingredients of these products include tea tree oil, aniseed oil, sandalwood oil and citrus peel extract. The conditioners are intensive and hydrating and I swear by them for both our heads of curly hair.

The bottles cost £8.99 for 250ml each for the conditioner and shampoo, and the leave-in conditioner retails for around £12.99 for 500ml. They are more expensive than standard products but you only need a small amount for each wash and they are all about keeping the planet (and your kids) clean. The range is also designed to prevent cradle cap, dry scalp and split ends.
And Finally
The wipes are officially on my shopping list and will remain there for the foreseeable future. They're cheap, efficient and eco friendly plus they cut my work in half. Complete winner.
The Eco.kid range of hair products are expensive which does bring down their rating a bit, after all we are all about budgets on here! However, if the anti-lice feature actually works then these are a must-have. Let's face it, I'd rather pay more for my shampoo than encounter those guys.
I also have to add that the Eco.kid range really is very hydrating and has had a marked affect on my daughter's tangles but I'm not a fan of the smell. Perhaps I'm part lice?