I am completely in love with these products. It's as if someone has tapped into the minds of mercurial toddlers across the world to create a room decoration that understands their need to Change It All The Time. Enter the range of nursery stickers from FunToSee, they come in all sorts of shapes and sizes and price ranges.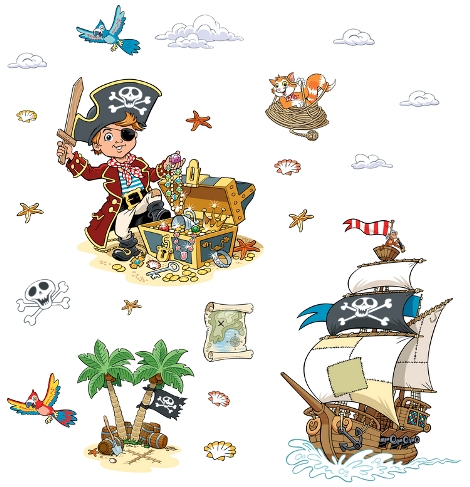 I have yet to meet a child over the age of two that doesn't have a very firm idea as to what they want, especially when it comes to decorating their own room. My little dictator, I mean, daughter, took one look at her Gruffalo Room Makeover Kit and took the box away from me. She wanted to be the one who chose where her giant room stickers would go.
Now we all know that they aren't very good at sticking things down neatly (or straight) just yet and that occasionally a wonky picture will drive us mad until we fix it. The FunToSee range of stickers are faboosh - you can stick them, peel them off and st

ick them again.
They have been designed to stick well AND often. Obviously you can't do this for eternity but they are robust enough to cope with several tries. They also don't damage your paint or wallpaper.
I did test these pretty rigorously, putting them on all sorts of wall surfaces, and they stuck well and stayed on. I also crinkled a couple up, untangled them and stuck them on the wall. Interestingly, after three tries I got two to re-stick. They didn't look as pretty but they still worked.
So back to the test room...My daughter leapt at the Gruffalo set like a child starved for love and entertainment. The giant room make-over set included 50 room stickers in all sorts of different sizes and designs for only £39.99. This is excellent value when you consider how quickly and easily you can transform a room into a magical realm with these enormous stickers.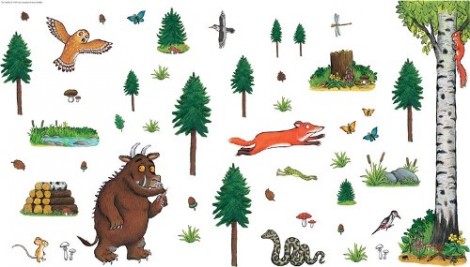 Other than the Gruffalo you can also get Football, Funberry Farm, Funky Flower, Jungle, Outer Space, Undersea and Fisher-Price Animals of the Rainforest room make-over kits. The number of stickers you get in each set varies but there are anything from 28 to 64 in one kit.
If you don't want to cover your room in one theme then you can always nab one of the Themed Room Sticker kits that sell for only £9.99. The Mermaid kit was given to one of our mums for review and she had this to say, "Fab, fab, fab! Beth loved these stickers which are really colourful and made such an impact on the room. The fact that you can move them around and reuse them is lovely."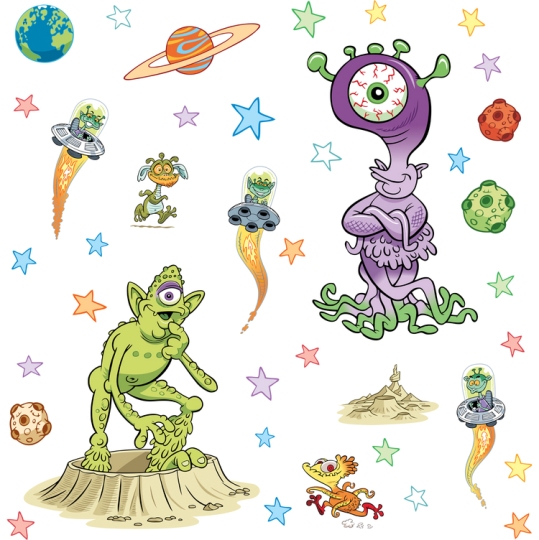 The one negative that you do need to bear in mind as you use them, is that some stickers will be a little bit fiddly to get off the paper. The intricate designs make it tough for little fingers to manage without tearing so do help them to peel the stickers off first. You can get Barbie, Gruffalo, Polly Patch Flowers and tons more and, again, the number of stickers vary according to the set you choose and the branded ones are more expensive at £12.99.

You can also get the Stick-A-Frame and Stick-A-Pic sets that are from £2.50 to £3.50 or the Mini Wall Art kits for as little as £6.00.  I am a firm fan of this range.
It offers up excellent value for money for a product that will utterly revolutionise your nursery or child's bedroom. Far cheaper than paint and paintings, it is reusable, adjustable and customisable to match your existing decor.  A firm thumbs up!