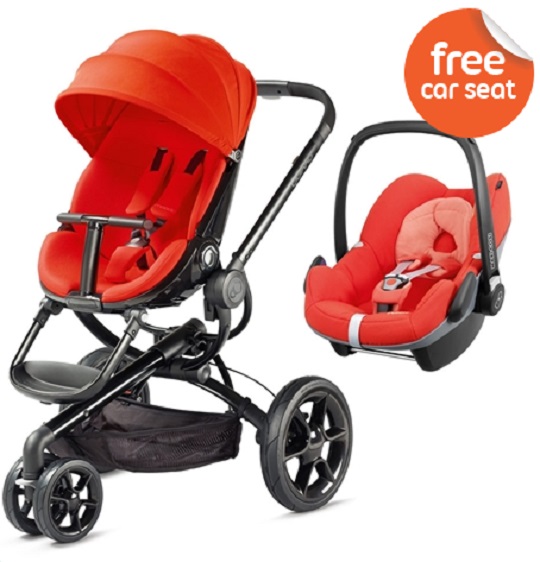 Babysmart has dropped the price on the Quinny Moodd Red Revolution stroller from £765 to £599.99 which is a pretty epic saving on its own, and then they have thrown a free Pebble car seat in to the deal to really round things off for you. Need a baby thingy? Here you go…
So this rather brightly coloured chap (probably awesome for baby's development) comes with all the accessories and doodads that you'd expect from a stroller at this price. I mean, I know you get a free car seat and it is discounted, but this costs a month's rent!
The Mood Pushchair has a comfortable padded three recline position seat unit that is reversible to face you for all important contact as well as older children being able to face forwards exploring their surroundings.
The futuristic design on the mood will catch people's eyes, as well as being functional with a easy folding action that unfolds itself at the touch of a button. Clever memory buttons allow you to attach and remove the seat unit, carrycot or car seat, making it simple to create a practical travel system or pram.