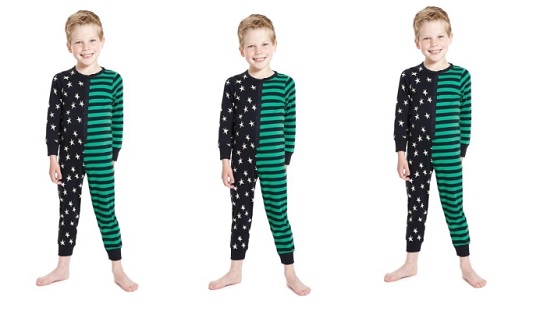 How cute is this onesie? What better way to keep your little ones warm underneath their Halloween outfits than to wrap them up in little onesies! Not only does M&S have a selection that I could just die for (I would love some myself), but you can get this particular one on sale down from £10-£11 to only £6.50.
With a bright stripe and a star print, these all-in-one pyjamas are made from a supersoft cotton fabric combining comfort with style. These are perfect for after bath time, lounging around or a cosy night's sleep.
As I mentioned earlier, you can (and I got this clever idea from someone else) pop these under their Halloween otufits for extra warmth and then, when they are all tired out, just whip the costume off and they are ready for bed! It's a great deal on an adorable little outfit.