PlayPennies Exclusive Cheeky Wipes Promotional Code: £5 Off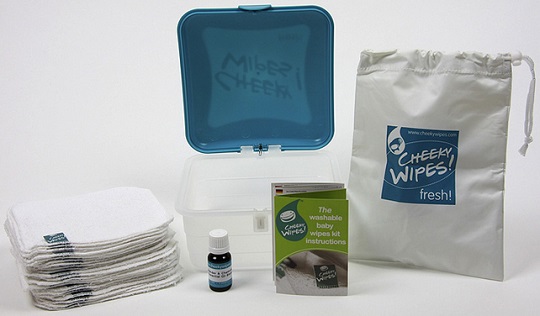 Cheeky Wipes is offering PlayPennies readers an exclusive promotional code to get £5 off all kits available in the online store. Cheeky Wipes are reusuable, washable wipes. We've reviewed Cheeky Wipes on PlayPennies before, and you can read that review HERE.
Click here to use your Cheeky Wipes promotional code
Discount: £5
Applies to: Cheeky Wipes kits
Promotional code: PENNIES
Expiry: unknown
Here at PlayPennies we give the Cheeky Wipes a big thumbs up. As well as being better environmentally, using washable wipes saves on the grocery bills each week.
To use this code, go to the Shopping Basket page and enter it in the Cheeky Wipes coupon/voucher code box. The discount will be applied automatically to your order. Standard delivery on the site is £3.50 or free if you spend more than £40.
There are three kits to choose from on the site. The All in One Baby Wipes Kit normally costs between £39.99 to £41.99 depending on the type of material you want to choose. The kit is best if you're using disposable nappies, or want to use disposables when you're out, as it comes with waterproof travel bags for the wipes, and for mucky wipes.
The Cheeky Wipes mini kit goes well with washable nappies, and costs from £26.95, and then there's the Cheeky Baby Wipes hands and faces kit (£25.95).
This exclusive Cheeky Wipes coupon code can also be found in our vouchers section, along with all other Cheeky Wipes voucher codes.