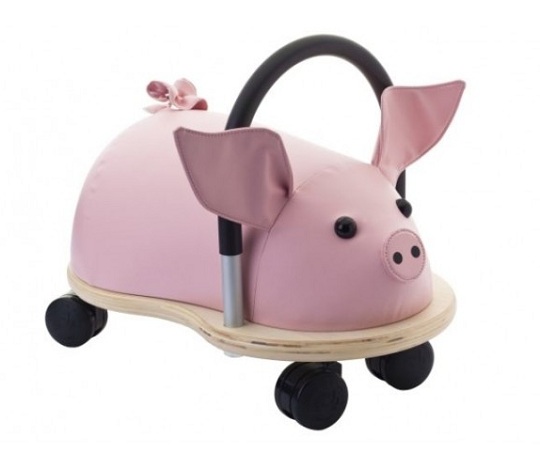 Get the cute and fun Pig Wheelybug for £44.99 at Baby Curls. Save £15.00 on the ride on Wheelybug that was previously priced at £59.99. The kids will love this one.
Wheelybugs are designed to offer hours of robust fun and help to promote self-confidence, spatial awareness and gross motor skills. The body has a padded layer of sponge covered with tough polyurethane for comfort and durability that is easy to wipe and keep clean. It is handmade and beautifully crafted from the highest quality materials.
The Wheelybug comes in two sizes, small is for kids aged one to two and a half years and is 36cm long x 23cm high x 20cm wide while the large is for kids aged two and a half to five years and is 46cm long x 28cm high x 26cm wide. It rides easily on all level surfaces and turns easily with the multi-directional castors, hours of fun!